Profile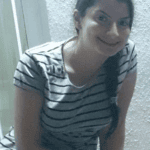 Golnaz Ezzati
My CV
Education:

BSc Chemical Engineering-University Azad , Tehran, Iran; MSc Environemntal Engineering-University Putra Malaysia, Malaysia; MSc Geoinformation Science & Earth Observation-Univeristy Twente, Twente, Netherlands; PhD candidate Civil Engineering- National Univeristy Irealnd Galway, Ireland

Qualifications:

Bsc, MSc, MSc, PhD candidate

Work History:

Travel agent, Freelance academic/media translator, Sales Engineer

Current Job:

Early Stage Researcher
About Me

Researcher, traveller, optimist in a realistic way with an active inner child

Read more

I find self fulfillment in learning and studying and seeing the world and meeting new people and  learning new languages and drinking coffee with crepes and chocolate and french fries! 🙂 🙂 🙂

Read more

I try to find the source of pollution in water drains in a dairy farm. Then I will try to find a sustainable and inexpensive way to clean the polluted water and prevent from more pollution of soil.

My Typical Day

From a nice big breakfast to nice busy working day to nice movie or book to nice dinner

Read more

Waking up early, a very good breakfast, taking the bus, going to work, checking my email, going to field to monitor water discharges or collect samples from water and soil, going to laboratory to test the samples, back behind the laptop to do loads of writings, taking the bus, going home, cooking dinner, chatting with family/friends, watching a movie preferably an animation, a bit of needlepoint, reading a book, drinking coffee, going to bed.

Oh, I do some walking/jogging during the day too!

Back in my home country, I went mountain climbing. 🙂

What I'd do with the prize money

Providing students with better educational equipments

Read more

I would like to donate the prize to an organization which provides educational equipment and learning tools to students in less-wealthy countries around the world.

Helping to promote the education worldwide is the main responsibility of a real scientist!
My Interview

How would you describe yourself in 3 words?

Excursionist, kind, Perfectionist

What did you want to be after you left school?

Continue learnig and studying

Were you ever in trouble at school?

They could hardly catch me red handed! I was clever enough to escape ! (But don't listen to me pls)

Who is your favourite singer or band?

Can be anyone depending on my mood!

What's your favourite food?

All kinds of bread and cakes and sweets , French fries with ketchup

What is the most fun thing you've done?

Ascending and descneding 4700meter peak in a day (crazy actually not fun!)

If you had 3 wishes for yourself what would they be? - be honest!

Honestly, wishes are better to not be said aloud until they come true!
Work photos:
My profile link:
https://foodn17.imascientist.ie/profile/golnazezzati/
---
---